Josh's recent trip to China involved meeting numerous thought leaders across several industries. In particular, there was one topic that seemed to feature in virtually every discussion – the ever-increasing importance of Artificial Intelligence (AI). Since that trip, we've spent some time thinking about where to get the best exposure to this theme on the ASX.
Getting pure-play exposure to AI on the ASX is a difficult task. The traditional leaders in AI – Baidu, Google, Facebook, etc. – are large players with established datasets (we'll get to why this is important later) and balance sheets more than capable of soaking up the smaller players. According to CB Insights, over 250 private AI companies have been acquired since 2012. Google alone accounted for 12 of these.
One company that's grabbed our attention is Cre8tek (CR8.ASX), or rather Cre8tek's recent acquisition, Flamingo. We view Flamingo as the most attractive AI-focussed investment opportunity listed on the ASX, and as such, we took part in its recent placement. Flamingo is an example of one of the many companies trying to position themselves at the convergence of traditional industry and AI. In the case of Flamingo, we are referring to financial services and machine learning. But what is machine learning anyway?
Most simply, machine learning involves the exposure of an algorithm to an annotated dataset that it can make predictions against and learn from. The larger the dataset that is fed to the algorithm, the more it has to learn from, and thus the better it can become at its intended purpose. Data is the essential factor in this equation. Big data simply refers to the quantum of data required for an algorithm to learn a specific topic. As described by Christopher Nguyen, the co-founder of big data company Adatao, 'big data is to machine learning as life experience is to human learning'. As a general rule, the more complex the task, the larger the dataset required. For a more in-depth run through of big data, machine learning and deep learning, there is a great a16z podcast here.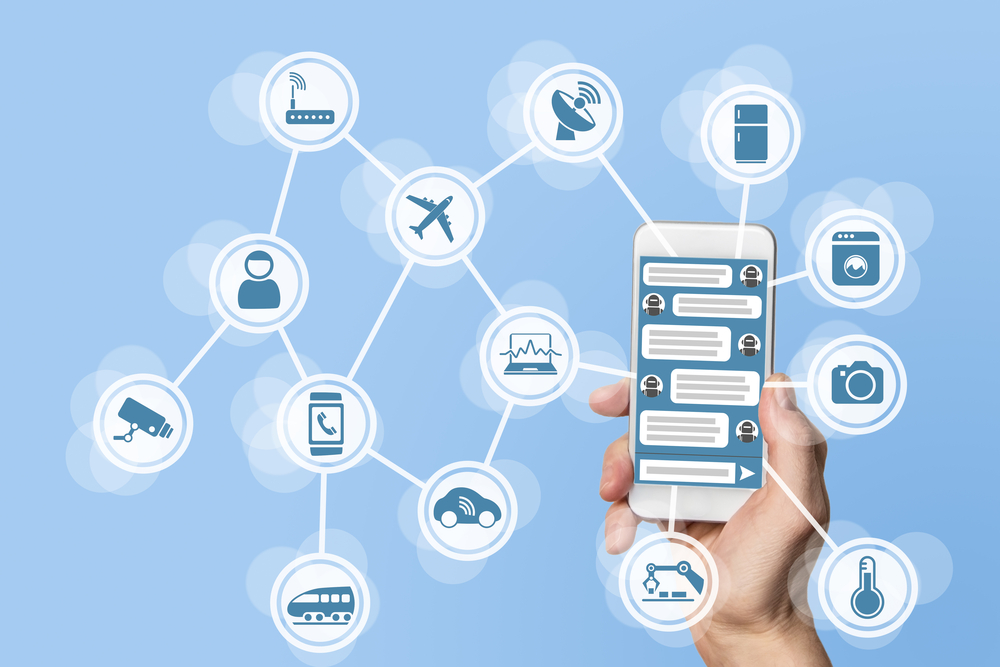 According to Gartner, 30% of all customer interactions will be performed by machines by the year 2022. The machines in question will be chatbots – computers designed to mimic conversation with people. These vary in complexity, with each new iteration a step closer to perfectly simulating human interaction. From ordering food from your local Starbucks or Dominos, to getting clothing recommendations from H&M's Facebook messenger account, chatbots are already in wide circulation. Across almost all industries, the increasing penetration of chatbots and personal assistants will allow for improved customer interactions at a lower cost, whilst also improving online sales conversion rates.
Flamingo provides a range of AI-driven chatbot services to the finance industry. For example, this might be a chatbot that guides customers through their wealth management requirements and payments processing, or one that simplifies the insurance claims process for policyholders. The company's competitive advantage comes from its niche expertise in the area of insurance and customer experience-led AI. By collecting more and more data of customer interactions within the finance industry, Flamingo can continue to refine its algorithms to deal with more unique finance-related queries. A recent collaboration with ASX-listen Appen (APX) ensures the datasets are high quality.
The company is conducting multiple paid pilots with some of world's largest insurers, including two Fortune 100 companies. One of these companies, Nationwide Insurance (unlisted, $43bn in turnover), recently went live with Flamingo's virtual assistant after signing a monthly recurring revenue contract in August, a strong endorsement of the company's tech. This adds to a list of other reputable customers, including likes of AMP, Chubb and MetLife Asia.