Unless you've been living under a rock these past few years, you've undoubtedly been barraged by news of the 'latest and greatest' iterations of blockchain technology. Whether it be Bitcoin, Ethereum or any of the seemingly endless supply of celebrity-endorsed Initial Coin Offerings, the current applications of blockchain technology have been disappointing to say the least. This has left many professional investors with the question: are there actually any viable uses of blockchain technology?
A recent ASX-listing offers perhaps the most commercially-advanced blockchain use case available in the listed space. Sydney-based start-up Identitii (ID8.ASX) has developed a unique piece of enterprise software for the banking industry that utilises a private blockchain for the secure transfer of data, with a particular focus on international wire transfers.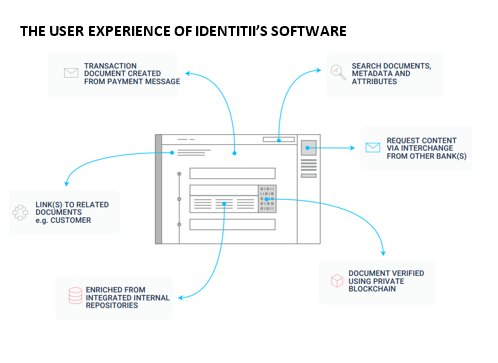 The banking industry has been the subject of intense regulatory scrutiny in relation to financial crimes compliance. In particular, more stringent requirements surrounding Know Your Customer (KYC) and Anti-Money Laundering (AML) have magnified the need for structured data to perform transactions due diligence. This puts pressure on the banks' back office systems, which still contain large manual components. Requests for information relating to flagged transactions is more often than not processed by liaison over the phone or by email. This is both time consuming and costly. According to the AFR, inadequate information affects around 8 percent of international payments and costs banks as much as $US50 per delayed transaction. That adds to an astounding US$120m per day, or almost $US44bn per year, in costs related to poor transaction information!
"We are constantly looking at ways to get additional information on payments, so we can improve not only our payment processing times but also our customers' experiences. If we can get more data in a structured way, we can put that into our screening and AML monitoring mechanisms."
Judy Stoldt, Global Head of Global Liquidity and Cash Management and Payment Services Financial Crime Compliance, HSBC
Finding a technological response to this issue was the focal point of the Swift Innotribe's Industry Challenge programme, of which Identitii's software was the winner. Swift is the global standard for the inter-bank communication of financial transactions. Established in 1973 as a cooperative between 239 banks, the system now links more than 11,000 financial institutions and sends approximately 30 million messages per day. Swift made headlines recently as part of the sanctions imposed by the Trump administration on Iran. One European diplomat was quoted in the AFR as saying, "Why bother ripping out all of the electrical cables from a building if you can switch off a light. If you can designate a bank [for sanctions] then there's no need to force Swift to disconnect from Iran." This serves as a useful anecdote for just how critical the current Swift infrastructure is to the banking system.
Swift does however have its limitations; the nature by which Swift messages are formatted means that they can only carry a limited amount of supplementary information. In many cases this information load may not be enough for due diligence, which is where Identitii comes in. Identitii's software sits on top of the Swift infrastructure and allows the communication of more complex information. This is one of the crucial factors that differentiates Identitii's blockchain application from its counterparts; rather than attempting to replace the legacy banking infrastructure with a completely revamped blockchain technology, Identitii's software sits on top of Swift, greatly reducing the inertia commonly faced when replacing mission critical systems. Winning the Swift Challenge programme amounts to a huge endorsement of Identitii from one of the stalwarts of the banking industry.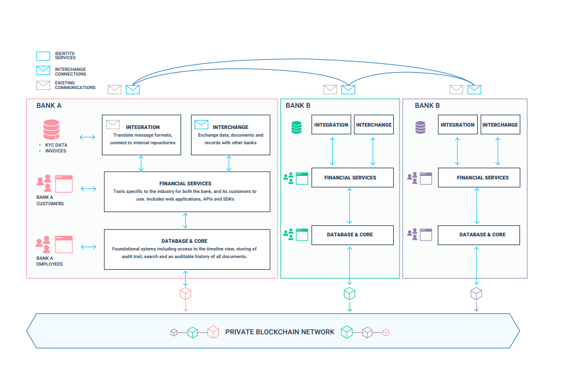 HSBC is currently in live production of Identitii's software in India, with aspirations to extend this to other geographies if successful. Given that HSBC is one of the top-20 banks globally, this reflects yet another validation of Identitii's software. With over 11,000 financial institutions on the Swift platform, and more than 400,000 financial institutions globally, the runway for Identitii is immense. Even a minute penetration of the 11,000 institutions using Swift would present a significant revenue opportunity for Identitii.
Most professional investors are justifiably sceptical of the current applications of blockchain technology, but these applications do not necessarily reflect its underlying utility. And in spite of the murky waters surrounding blockchain, investors should be wary of throwing the baby out with the bathwater.